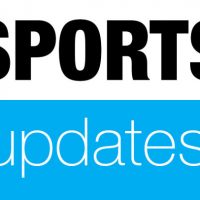 A former Burlington athlete will be attending rookie camp as a member of the Cleveland Browns this week. Derrick Willies, who was a football standout for BHS in 2011 signed a free agent contract with the Browns after graduating from Texas Tech. He also got offers from Chicago and Seattle, however had already committed to the Browns.
New London has won the SEISC girls golf championship. Casey Noble carded 8-over-par 80, earning medalist honors in the championship match held Monday at Shaeffer Memorial Golf Course in Fort Madison.
The Burlington Bees will take on the Dayton Dragons at 6:30 tonight at Community Field in Burlington, kicking off a three game series. The Bees
In Yesterday's MLB scores:
Cubs 3
Rockies 2
Royals 6
Red Sox 10
Brewers 6
Reds 5
Blue Jays 7
Twins 5
The Golden State Warriors are about to get their two-time MVP back in the lineup for the first time since mid-March. Point guard Stephen Curry is expected to return from a left knee injury to play in Game 2 of the Western Conference semifinals Tuesday night against New Orleans. Coach Steve Kerr is listing Curry as probable with the idea that he's a go as long as no issues arise in the morning shootaround or before the game.
The Vegas Golden Knights and San Jose Sharks played extra hockey for the second straight game. This time, it was the Knights coming out on top to take a two-games-to-one lead in the second round of the Stanley Cup playoffs. Game 4 is Wednesday at San Jose.
The Minnesota Vikings have re-signed cornerback Terence Newman, bringing the NFL's oldest active defensive player back for a 16th season that will begin five days after he turns 40.